From pregnancy to childbirth, with changes in hormones,
a mother experiences a complex transition both physically and mentally.
Busy taking care of kids and family while occupied with work,
she has another shock seeing her body changing radically.

Even though she controls her weight carefully during pregnancy, she still has to face the reality that her body is never the same.
As busy as a bee, she has no time to rest or exercise.
She forgets since when she dares not to look at herself in the mirror or face her out-of-shape body.

In the summer of 2019, HEBEN launched a makeover event to create beautiful mommies.
Five contestants
90 days passed. The five moms who participated in the beautiful mom transformation project all successfully changed their postures,
and once again confidently put on the dress they were dating
Hepburn health boutique bodysuit material is breathable and comfortable, lasts for three months,
and with a balanced diet and proper exercise, it can sculpt its own golden ratio
Let's take a look at the moms who participated in the transformation project.
They wrote the body shaping diary with Hepburn!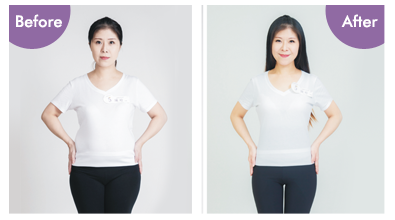 Believe HEBEN ,You can do it!
The first champion No. 5 Chen Ting
In the summer of 2019, HEBEN launched a makeover event to create beautiful mommies.

The Winner of HEBEN Beautiful Mommies: Chen Ting
With diet and exercise, she lost 8.5kg (18.74lbs) after wearing HEBEN shapewear for 2 months.

Chen rebuilt her confidence, exuding radiant beauty from the inside out. Trust HEBEN, and you can do it!

I always thought I could get back to shape soon after giving birth to the twins. How could I know that my belly was overstretched, with excess fat and loose skin?

I couldn't even hold my tummy in when inhaling secretly. And I felt miserable when being mistaken for a pregnant woman when going out. Then I decided to put on HEBEN's tailor-made shapewear, followed dietitians' instructions and did core workouts at home when the kids were asleep.

Finally, after wearing HEBEN shapewear for two months, I trimmed down 8.5kg (18.74lbs) from 56kg (123.46lbs) to 47.5kg (104.72lbs).

Not only do I return to my former shape, but I also restore a firm belly. I can even put on the dress I wore when I dated with my husband for the first time.
Mommys recovered confidence and exuded a beautiful light from inside out
I believe it can also help you who want to change your figure!